Building a live streaming platform as an instrument, experience and pastime
10:00 – 11:30 (GMT+1)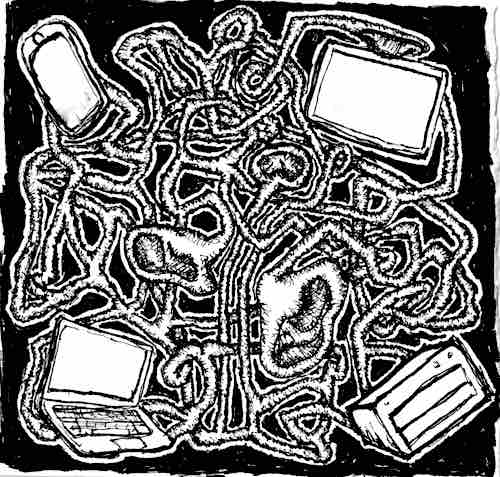 Hosted by: Louis Foster (https://louisfoster.com).
Maximum number of participants: 30
Abstract
The Internet is still a new technology. In its constant state of evolution and improvement, it will remain new for many generations. This trait inspires continuous innovation and invention. Even in its current state, there is immense unrealised creative potential. This workshop explores immersive, collaborative, interactive audio streaming as an instrument, experience and pastime. We will cover the usage, setup and hacking of the _noisecrypt system and discuss the potential of this web platform, its limitations and future possibilities. Collectively, we will imagine the implications of developing a sonic cyberspace.